Getting Acquainted
Organization
The Freedom From Religion Foundation is a national membership organization with State Representatives selected by members and a governing Executive Board of Directors selected by the State Representatives. The Foundation is a non-profit, tax-exempt organization. Non-profit status under the Internal Revenue Code, Section 501(c)3, was recognized originally in 1978, with a final tax-exempt determination in 1980. Contributions are deductible under Section 170 of the Internal Revenue Code for federal income tax purposes. Bequests, legacies, devises, transfers and gifts to or for the use of the Freedom From Religion Foundation are deductible for federal estate and gift tax purposes under the provisions of Sections 2055, 2106 and 2522 of the Code. The Foundation, a membership group open to the public, has been classified as an organization which is not a private foundation.
The Foundation is funded by membership dues and specific gifts. It holds an annual convention and membership meeting, publishes a monthly newspaper and broadcasts a weekly radio show. Detailed annual financial statements are provided to all members, and the tax-exempt Foundation files an annual 990 Form accounting for its expenditures. The Foundation engages in publishing books and pamphlets, in producing films and music, in awarding scholarships and in conducting court challenges of violations of the separation between church and state.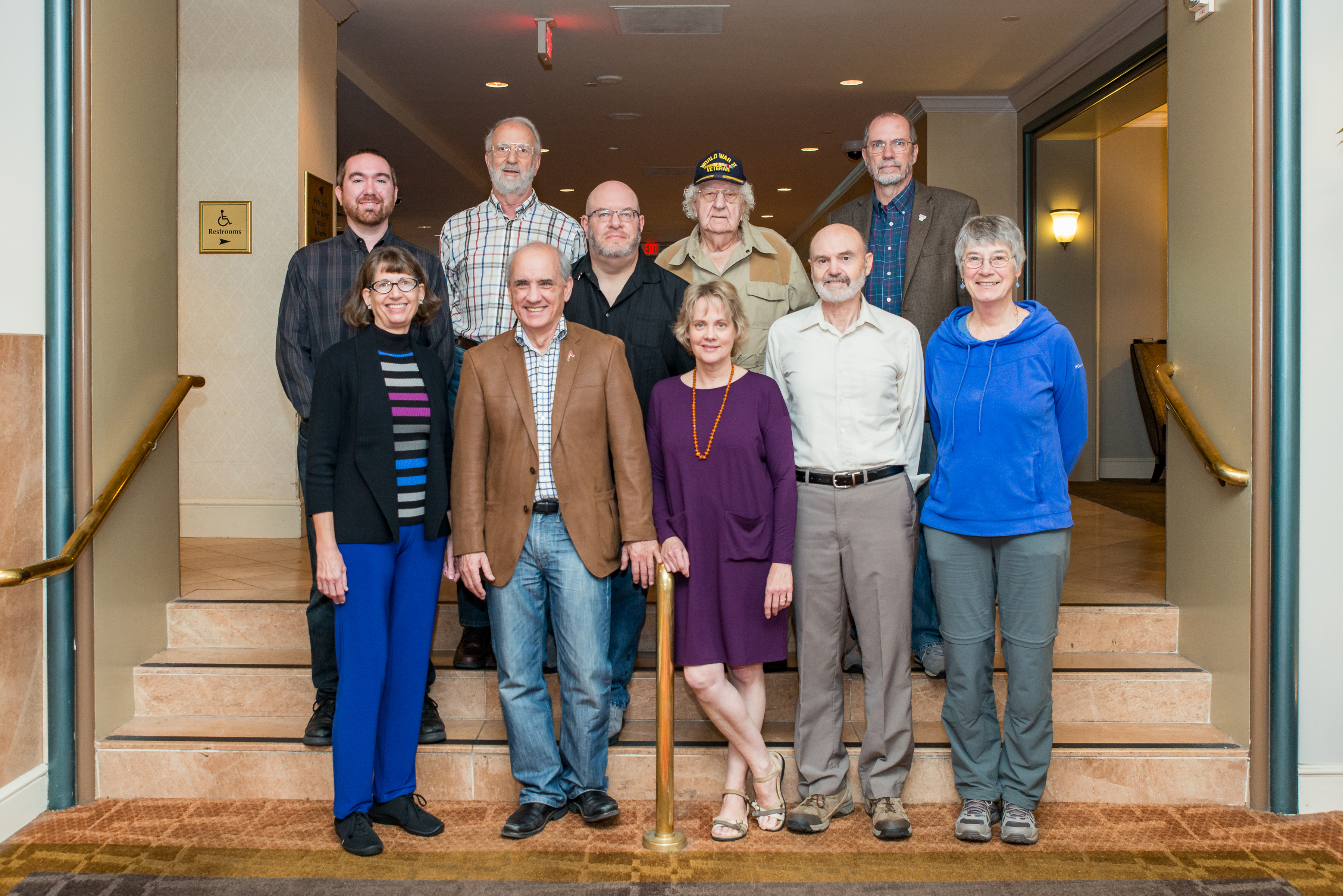 Who We Are - Executive Board of Directors
The governing Executive Board of Directors, elected by the large advisory body of State Representatives, serve 3-year terms.
Front row: Stef Moritz, Dan Barker, Annie Laurie Gaylor, Jim Zerwick, Cheryl Kolbe; back row: Mike Cermak, Steve Salemson, Todd Peissig, Joe Cunningham, Stephen Hirtle.
---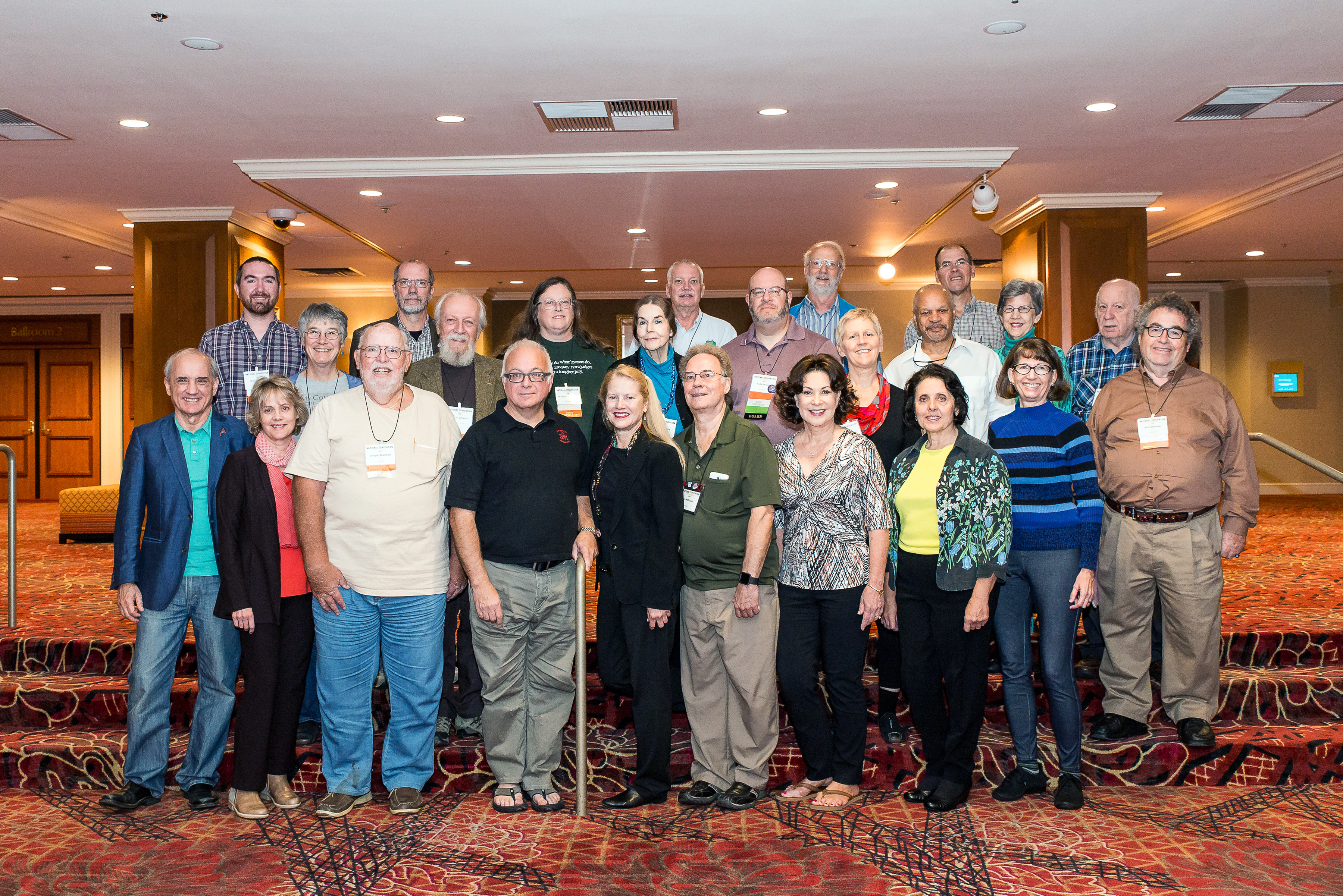 State Representatives
FFRF's State Representatives gathered at the Pittsburgh convention to participate in their annual meeting. FRONT (from left): Dan Barker, Annie Laurie Gaylor, Wis.; Douglas Marshall, Mich.; Paul Novak and Dianne Cooper, Iowa; Ken Hofbauer, Ill.; Margaret Downey, Pa.; Patricia Jones, Tenn.; Stef Moritz, Wis. MIDDLE (from left): Cheryl Kolbe, Ore.; Marc-Andre LaChance, Canada; Fairfid Caudle, N.Y.; Todd Peissig, Wis.; Sue Kocher, N.C.; Joseph Harris, Mich.; Sheridan Chapin, N.Y.; Michael Jacobson, Nev.; Nick Sheridan, Md. BACK (from left): Mike Cermak, Pa.; Stephen Hirtle, Pa.; Robin Buckallew, Neb.; Steve Lowe, D.C.; Steve Salemson, Wis.; Kevin Gough, Conn.
See FFRF's distinguished roster of Honorary Board Members below.
---
FFRF Staff