FFRF APPLAUDS CITY COUNCIL FOR DOING THE RIGHT THING
Thank Minnesota town for removing cross
January 19, 2017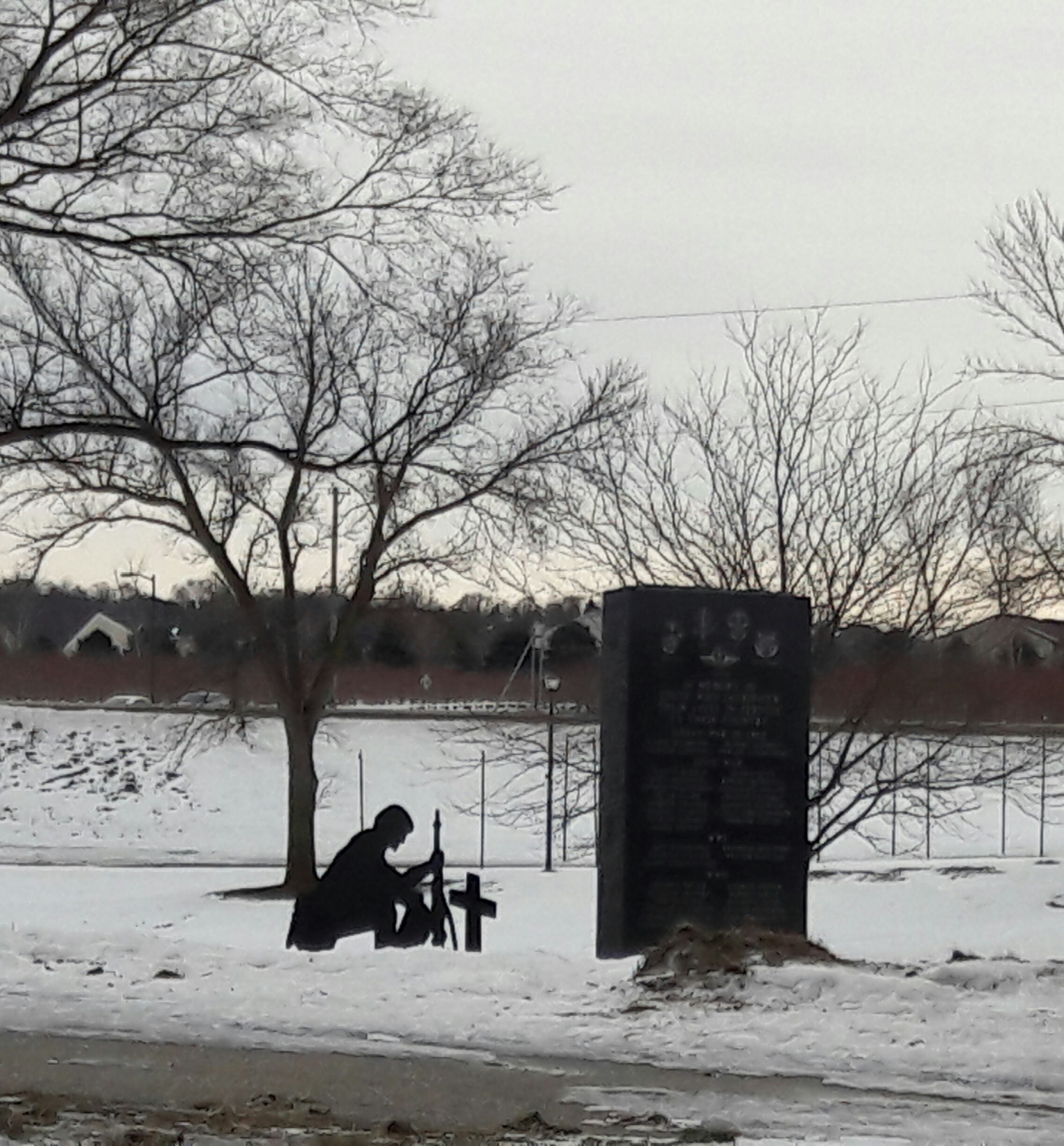 Please thank the City of Belle Plaine, Minn, for removing a cross from a veterans' war memorial after the Freedom From Religion Foundation protested.
Sadly, it has been brought to our attention that a city resident is being harassed over the removal of the memorial. FFRF never discloses the name of the complainant, but based on speculation, an entire Facebook page has been created to blame one town citizen.
The memorial displayed a soldier kneeling before a Latin cross next to the Veterans Memorial Stone in the city's Veterans Memorial Park. FFRF raised concerns for multiple reasons.
FFRF has no objection to veterans' memorials. However, it is unlawful for a city government to display patently religious symbols on city property. It shows an endorsement of religion over nonreligion. Additionally, the memorial implies that the government mourns the death of Christian soldiers while ignoring the sacrifices made by non-Christian and nonreligious soldiers, who make up 30 percent of the military.
"A quarter of veterans are nonreligious," says FFRF Co-President Annie Laurie Gaylor. "There are many, many 'atheists in foxholes,' and other non-Christian veterans who should not be excluded in any governmental memorial."
After the city attorney essentially admitted that the Belle Plaine Veterans Club put up the memorial without city approval, the Belle Plaine City Council considered at a recent meeting how to deal with the matter. FFRF received word that the memorial statue was taken down Tuesday, Jan. 17.
CONTACT
Please write to the city council to thank the City for removing the memorial. If you have time, also write to the editor of the Belle Plaine Herald to laud the action.
TALKING POINTS
Feel free to utilize the talking points below.
I would like to thank the City of Belle Plaine for removing the religious memorial at the Veterans Memorial Park. The display, which showed a soldier kneeling before a Latin cross next to the Veterans Memorial Stone, demonstrated the city's unconstitutional endorsement of religion over nonreligion. Furthermore, the memorial sent an intolerant and disturbing message that the government honors exclusively the service and sacrifices of Christian soldiers. The Veterans Memorial Park now recognizes the one-fourth of military veterans who identify as "atheists in foxholes" or are in otherwise nonreligious. This was a commendable, patriotic reconsideration. Thank you!
The Freedom From Religion Foundation, based in Madison, Wis., a 501(c)(3) nonprofit educational charity, is the nation's largest association of freethinkers (atheists, agnostics), and has been working since 1978 to keep religion and government separate.