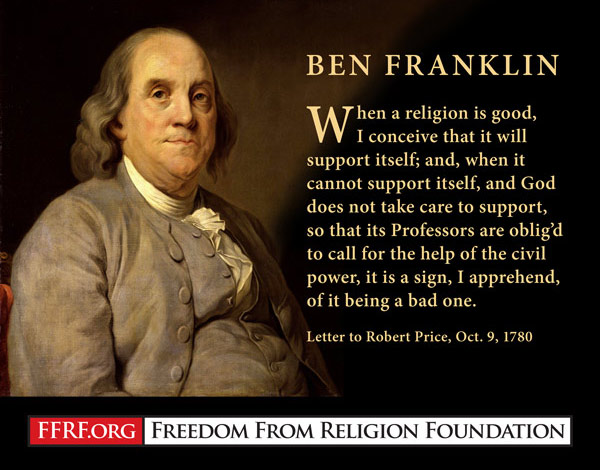 The Washington statehouse needs to reject a dangerously unconstitutional resolution.
Please tell the state's Senate State Government Committee to vote down Senate Joint Resolution 8205, a bill to alter its secular Constitution by permitting religious organizations and schools to receive public money and property. If approved by two-thirds of the Legislature, the updated constitutional amendment would be up for a public vote.
The constitutional amendment would revise article I section 11 to delete the vital guarantee stating, "No public money or property shall be appropriated for or applied to any religious worship, exercise, or instruction, or the support of any religious establishment." It also deletes a provision "for the establishment and maintenance of systems of public schools free from sectarian control ... open to all children." This would set the stage for public money to go to religious schools. It will also allow taxpayer funds to be funneled to religious organizations that can use the money to: discriminate in hiring, firing and providing services; further their religious mission with public finances; and tempt people into their sphere of influence to proselytize and convert.
Because religious groups are exempt from most reporting laws, they are not as accountable. They are a black hole when it comes to financial information. Where public dollars go, public accountability should follow. Furthermore, taxpayers should not be forced to support religious ministries or schools.
This resolution not only threatens to corrupt the government, but also taints religion. The country's founders thought keeping church and state separate was essential for keeping both institutions pure. James Madison wrote, "Religion and government will both exist in greater purity, the less they are mixed together."
Help kill this bill at the Senate State Government Committee. Tell senators that Washington is better than this!
CONTACT
Contact the chair of the Senate State Government Committee and tell the committee to reject Senate Joint Resolution 8205. Click here to directly phone and click here to email Sen. Mark Miloscia in a quick two-step automated procedure.
We're asking you to contact the chair, Sen. Mark Miloscia, but we have listed the rest of the committee members below. If any of them is your senator please contact them independently.
Hans Zeiger
Sam Hunt
Patty Kuderer
Kirk Pearson