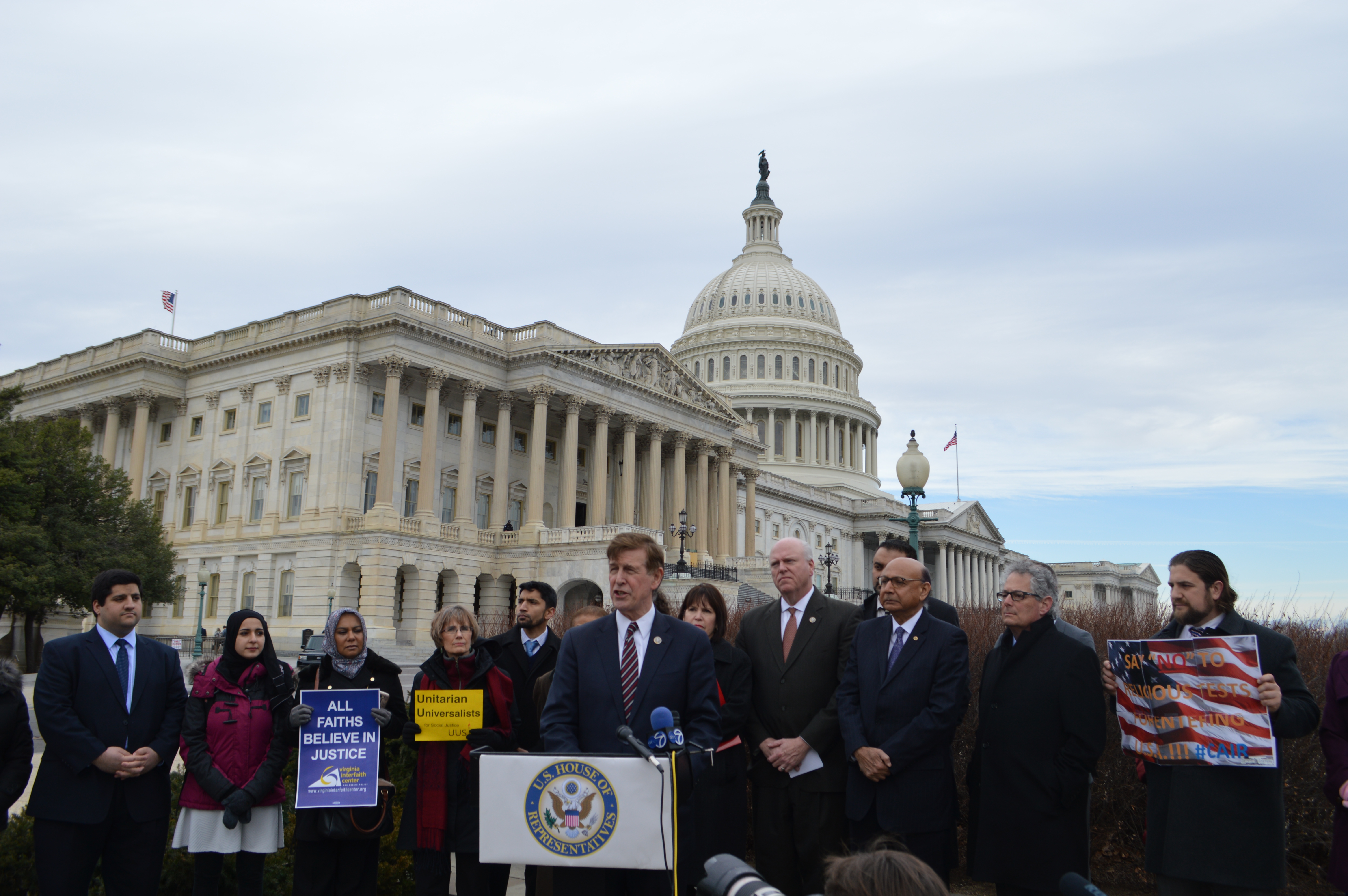 Please support a bill to ensure that individuals will not be denied admission into the United States because of their religious beliefs – including those with no religious beliefs.
The Freedom of Religion Act of 2017 amends the Immigration and Nationality Act to include a specific reference to nonbelievers. It states that an alien "may not be denied entry, reentry, or admission to the United States, or any other immigration benefit, because of the alien's religion or lack of religious beliefs." [Emphasis added.]
FFRF enthusiastically applauds a bill that contains such a direct reference to the rights of religious "nones."
Call and email your U.S. representative to support this necessary act! Keep reading for more information.
The bill, House Resolution 852, was recently introduced in the U.S. House by Rep. Don Beyer, D-Va., in response to President Trump's unconstitutional executive order banning individuals from certain Middle Eastern countries with Muslim majorities. Already, the bill has more than 100 co-sponsors. (Check to see if your representative is one of them.)
"Religious freedom is a defining value of the United States, guaranteed by the Founding Fathers in the First Amendment of the Constitution," said Beyer in a press release. "Today's legislation won't erase the pain from President Trump's ban, but it will ensure that this sort of immoral action never happens again and show the world that America still honors its founding principles."
Under our secular Constitution, no religious test may be imposed as the basis for entering the United States. Take a stand in defense of true religious liberty and contact your representative today!
CONTACT
Take just a minute of your time now to phone and email your U.S. representative asking him or her to support this bill. Let our simple automated contact system contact your representative for you. (If your representative is a co-sponsor, please thank him or her.)
The wording in the automated comment section is editable. Please feel free to add your own thoughts to personalize the message text, subject heading or signature.
READ MORE
What I saw at Dulles Airport: Meet the victims of President Trump's capricious executive order. By Rep. Don Beyer
A new bill would prevent banning immigrants from entering America due to their faith (or atheism)
Image from FCNP.