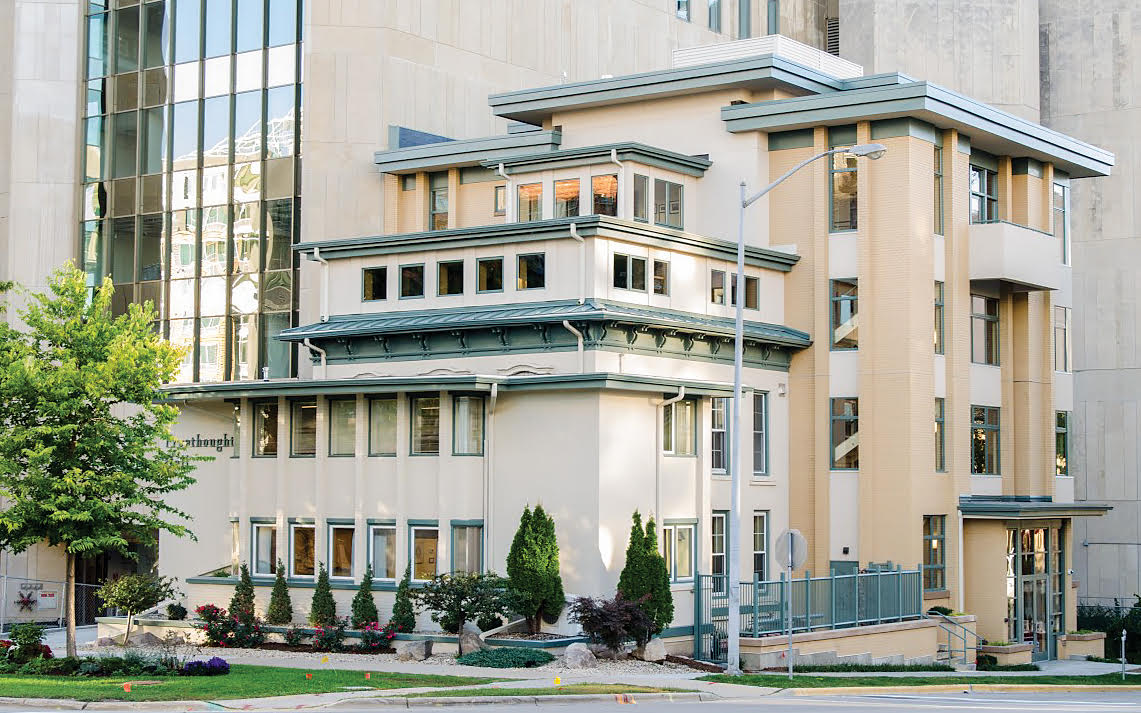 Friday, September 15
9:30 a.m. - Noon
Download the convention map, here.
Early birds are invited to tour the Freedom From Religion Foundation's beautiful, newly-expanded office, Freethought Hall, in downtown Madison, prior to the formal convention opening. Complimentary refreshments (light pastries, coffee, tea, orange juice, plus Champagne/Mimosas) will be served in the elegant Charlie Brooks Auditorium.

Reflect on a bench in front of FFRF's granite monument dedicated to Atheists in Foxholes "and other freethinkers who have served our country with valor and distinction," in the Rose Zerwick Memorial Garden & Courtyard.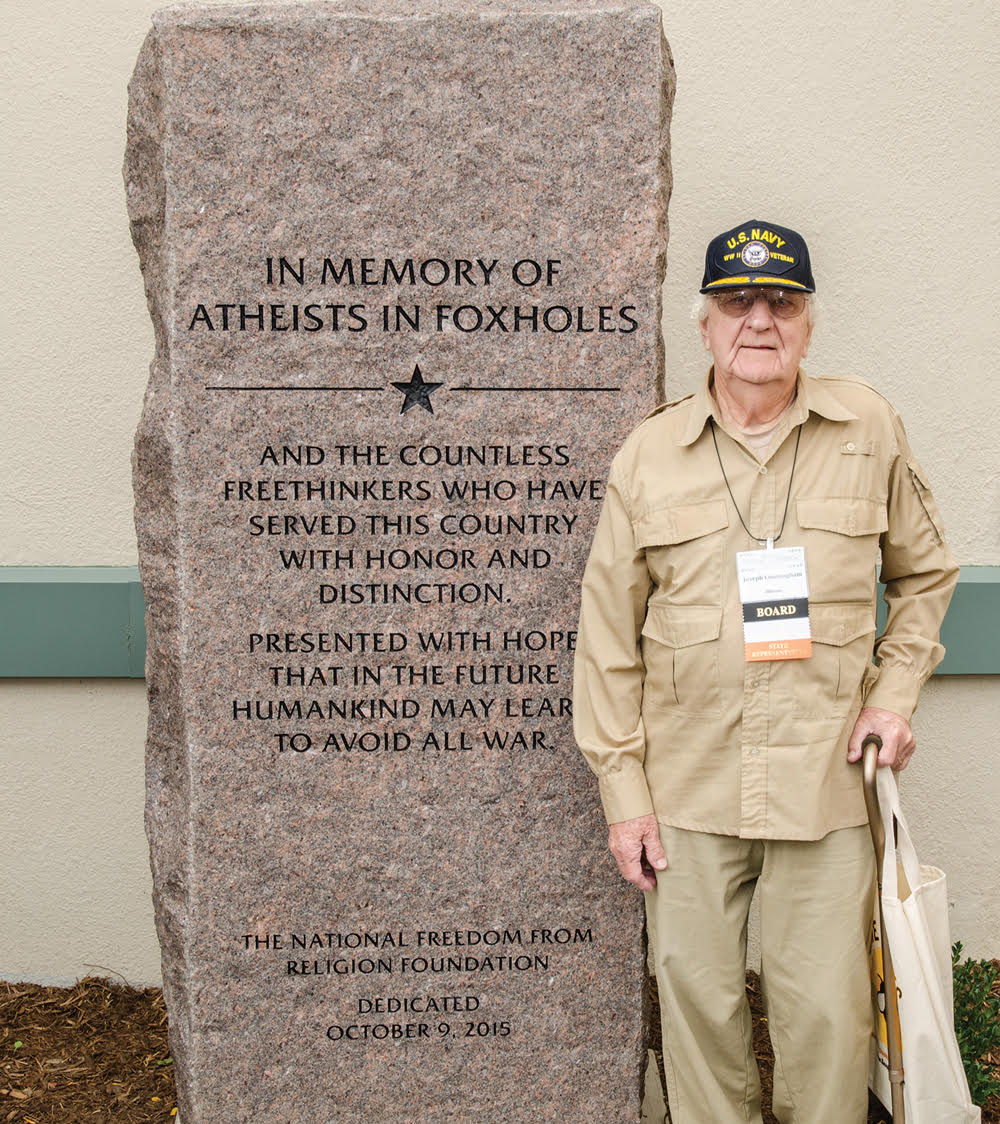 Take a self-guided tour of FFRF's national headquarters (with its 5-floor addition) with the help of a souvenir brochure featuring highlights of the building and FFRF history. Socialize with staff and other FFRF members as you peek into the "Above Us Only Sky" Kenneth Proulx Cupola, the Stephen Uhl Friendly Atheist Studio, the Diane Uhl Legal Wing, the Harold Erickson Public Relations Wing, the Brian Bolton Executive Wing, the Patrick O'Reiley Editorial Wing and the "No Hell Below Us" Harry Lonsdale Lower Level.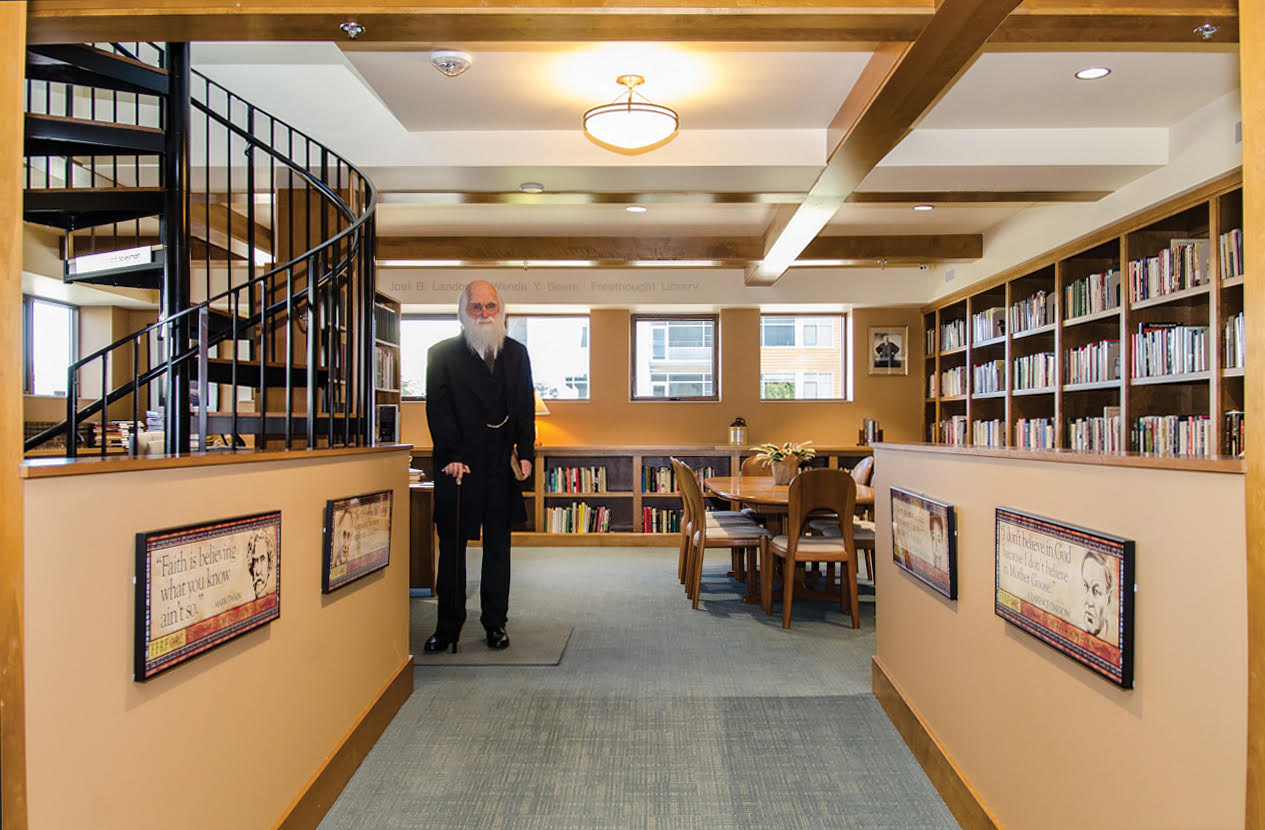 Visit the Joel B. Landon and Wanda K. Beers Freethought Library for a photo op with "Mr. Darwin," an amazingly life-like, silicone mannequin of Charles Darwin by artist Csam Wheatley.
Donors who helped with our building project may look for their paving stone in the patio, pretty tile in the vestibule or name in the Anne Nicol Gaylor Lobby featuring the Donor Wall and Wall of Honor. Every donor and donation is listed in alphabetical order in a Donor Book in the lobby. Freethought Hall is filled with fascinating artifacts from FFRF's 39-year history!