SARAH HAIDER
Sarah Haider is an American writer, speaker and activist. Born in Pakistan and raised in Texas, Sarah spent her early youth as a practicing Muslim. She left her faith in her late teens, and later co-founded Ex-Muslims of North America (EXMNA), which advocates for the acceptance of religious dissent and works to create local support communities for those who have left Islam. In addition to atheism, Sarah is passionate about civil liberties and women's rights. She has spoken at numerous conferences and events and has appeared on a range of television programs, radio shows and podcasts.
Sarah directs EXMNA's Life Beyond Faith mini-documentaries, a series of video portraits of ex-Muslim atheists and humanists. Sarah is also heading EXMNA's Normalizing Dissent tour, and travels the United States and Canada to cover a range of issues related to apostasy in Islam. Her work with the Normalizing Dissent tour has been covered by the BBC, Slate and Quillette Magazine. She is currently a columnist for Free Inquiry magazine.
Sarah will be receiving FFRF's "Freethought Heroine" Award.
BAILEY HARRIS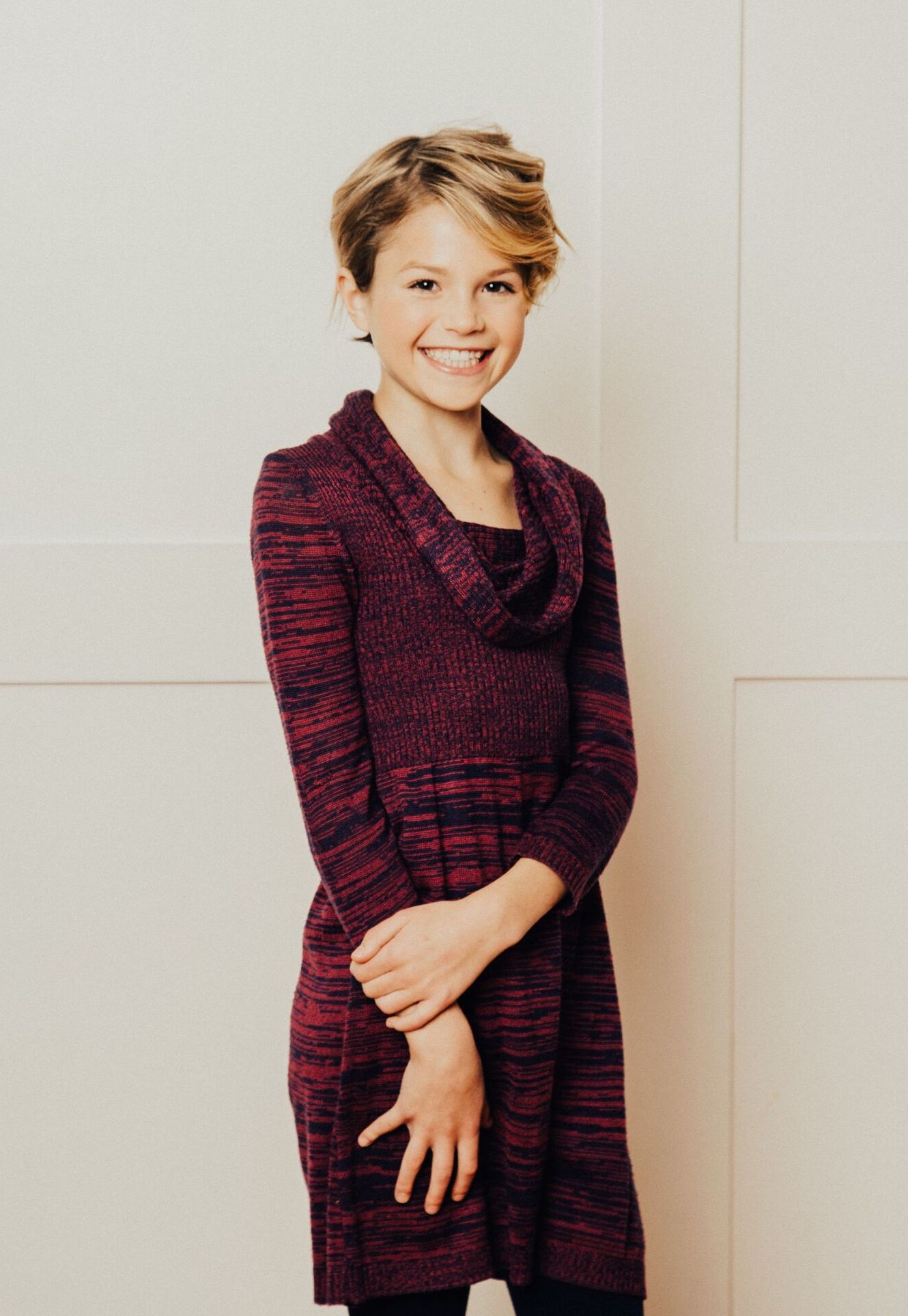 Bailey Harris is a 12-year-old author is on a mission to inspire a love of science and a sense of wonder about the universe with her Stardust series of books for young readers, which she co-wrote with her father, Douglas. The first book in the series, My Name Is Stardust, was released in 2017 and has sold thousands of copies worldwide enabling Bailey and Douglas to help spread their passion for science to families across the globe.
Bailey was inspired to write the book after watching a TV episode of "Cosmos: A Spacetime Odyssey," in which the host Neil deGrasse Tyson said, "The planets, the stars, the galaxies, we ourselves and all of life — the same star stuff." Bailey and Douglas developed a story to teach children this concept, along with other areas of science such as evolution and astronomy. The two have been interviewed for iHeartRadio's The Public Library Podcast about science, education and literature. Douglas was also a featured expert panel speaker on Science and Education at BookCon 2017. The second book in the series, Stardust Explores the Solar System, which will be published this year, explains how our solar system came to be starting with the Big Bang.
Bailey will be receiving FFRF's Beverly and Richard Herman Student Activist Award.
JOHN DE LANCIE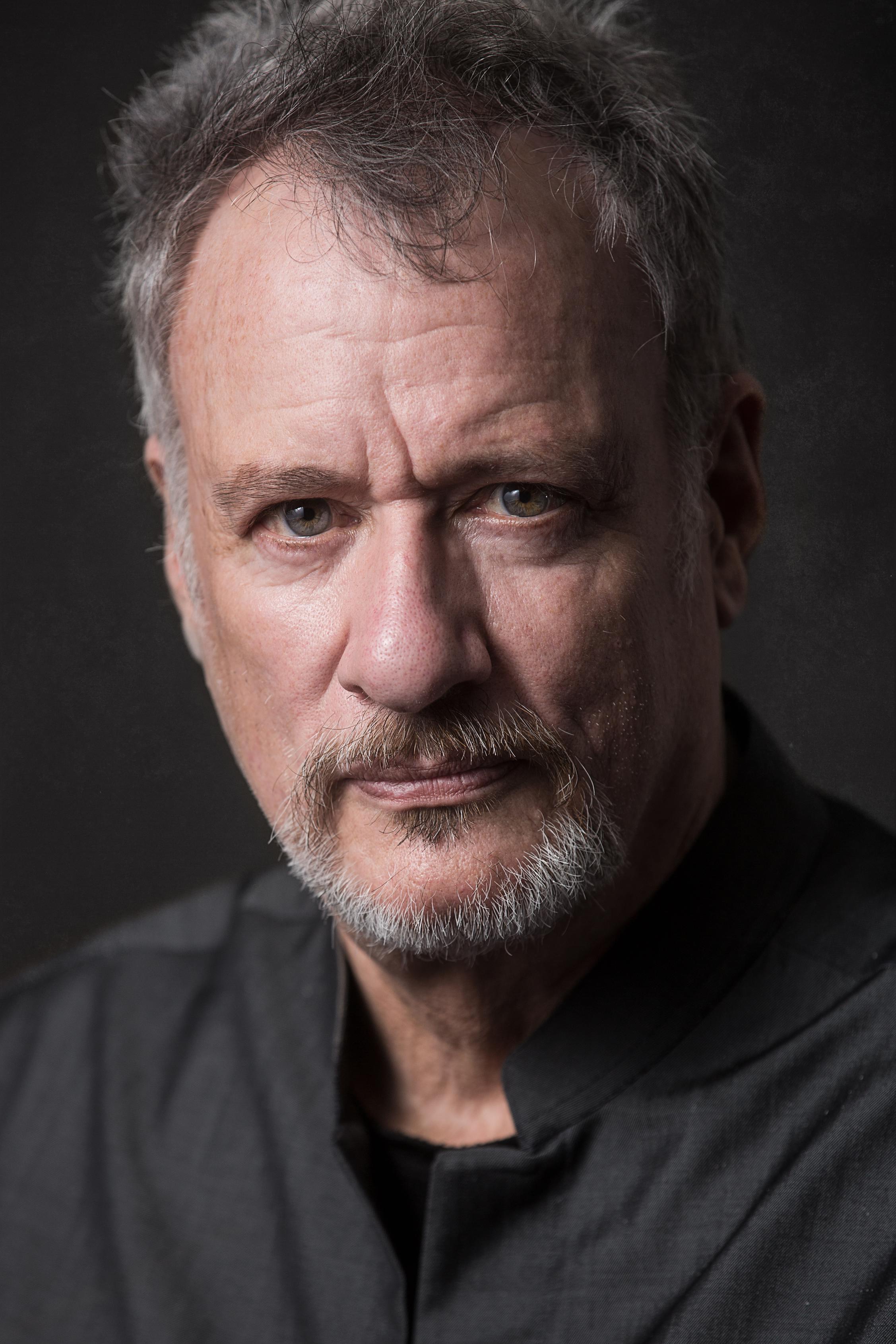 Actor, director and producer John de Lancie is perhaps best known for portraying "Q" in the TV series "Star Trek: The Next Generation."
His many film credits include: "The Hand that Rocks the Cradle," "The Fisher King," "The Onion Field," "Taking Care of Business," "Fearless," "Multiplicity," "Women on Top," "The Big Time," "Reign on Me" and "Pathology." John has appeared in numerous television shows including "The Librarians," "Torchwood," "Breaking Bad," "West Wing," "Star Trek" and "Legend." He has been a member of The American Shakespeare Company, The Seattle Repertory Company, The South Coast Repertory, The Mark Taper Forum and the Old Globe. In the world of music, John has performed with most of the major symphony orchestras in America, Canada and Australia. He was the host of the L.A. Philharmonic "Symphonies for Youth" as well as writer/director of "First Nights", a concert series at Disney Hall. John was co-owner, with Leonard Nimoy, of Alien Voices; a production company devoted to the dramatization of classic Sci-Fi. John has directed a number of operas as well as produced the Netflix documentary on the wonderful phenomenon of Bronies.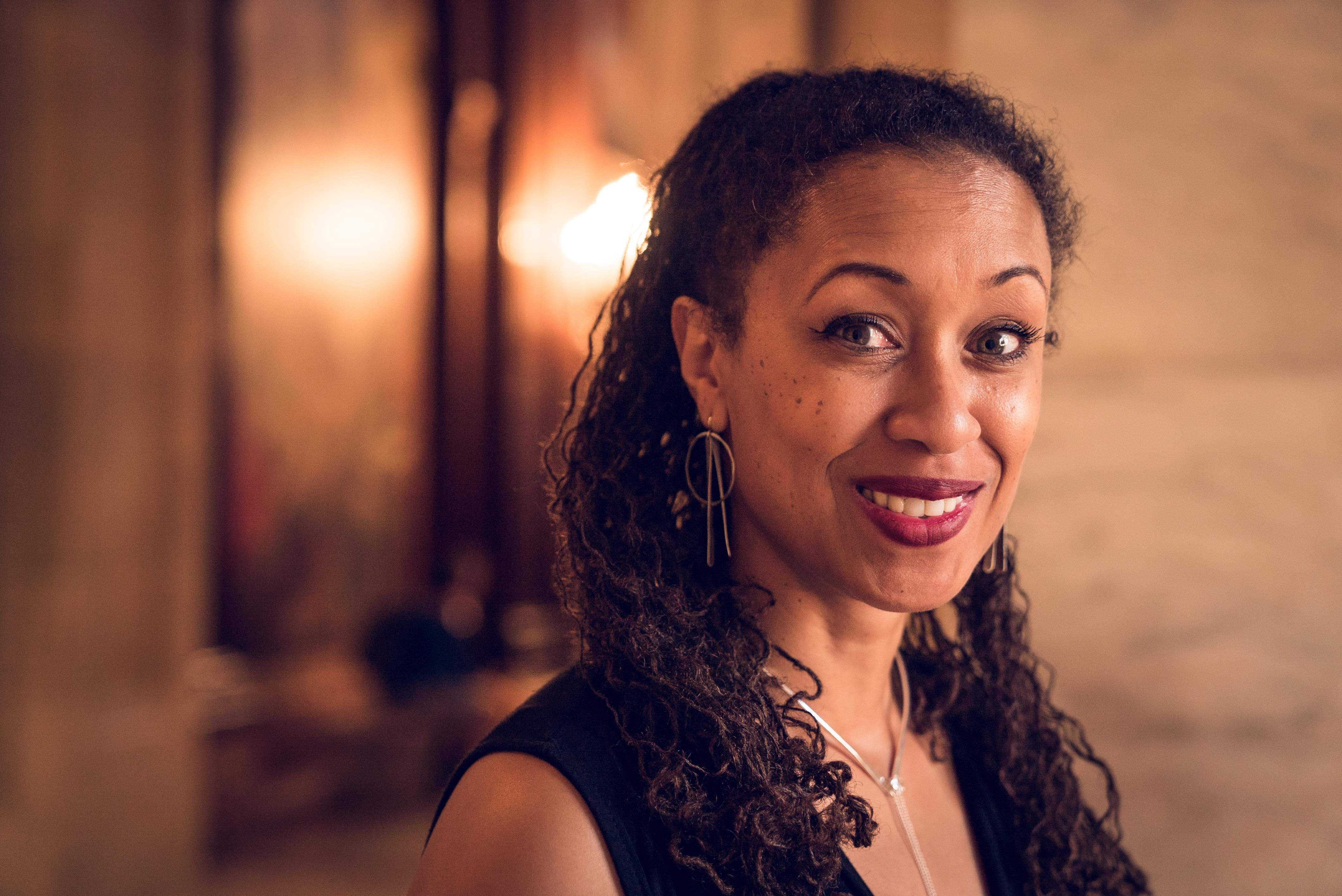 LEIGHANN LORD
As a veteran stand-up comedian, Leighann will do a standup comedy routine. She has been seen on Lifetime, VH-1, Comedy Central, HBO, and The View. Leighann is a contributor to the Huffington Post and the author of Leighann Lord's Dict Jokes: Alternate Definitions for Words You've Probably Never Heard of But Will Definitely Never Forget (2014) and Real Women Do It Standing Up: Stories From the Career of a Very Funny Lady (2016).
Leighann was New York City's face of the "African Americans for Humanism" outreach campaign sponsored by the Center for Inquiry and it's "Millions Living Happily Without Religion" campaign. Leighann was featured in author Chris Johnson's The Atheist Book: A Better Life. She has been a co-host on the Emmy-nominated StarTalk with Neil de Grasse Tyson. Leighann is also a CFI certified Secular Celebrant, officiating at milestone life events commemorated with a nonreligious worldview.
DEBRA OLSON
Debra Olson, who, with Dr. Craig West Wilkinson, just authored a book about her atheist grandfather, The Honorable Culbert Levy Olson: Governor of California 1939-1943. She is a political, environmental and peace activist and held volunteer positions on both of Hillary Clinton's presidential campaigns. She was a national senior advisor and a fundraising consultant for the Kucinich for President campaign in 2003. She is the Founder of Peace Solutions.
For the past ten years, Debra has served on the board of trustees for the Coalition for Engaged Education in Santa Monica. Debra has worked for several organizations to help underprivileged youth and women. She remains dedicated to expanding the educational and social justice movement spearheaded by Paul Cummins and The Herb Alpert Educational Village. Debra has been a member of the Clinton Global Initiative since 2006 and has served as a member of the Business Council of Women for Hillary Clinton during the Presidential Primary 2008. Debra also helped organize the Youth Summit in Kenya, 2006 and presented a speech, "Common Sense Solutions" for a sustainable and positive future in Baku, Azerbaijan during the Youth Summit in 2008.
ADAM SAVAGE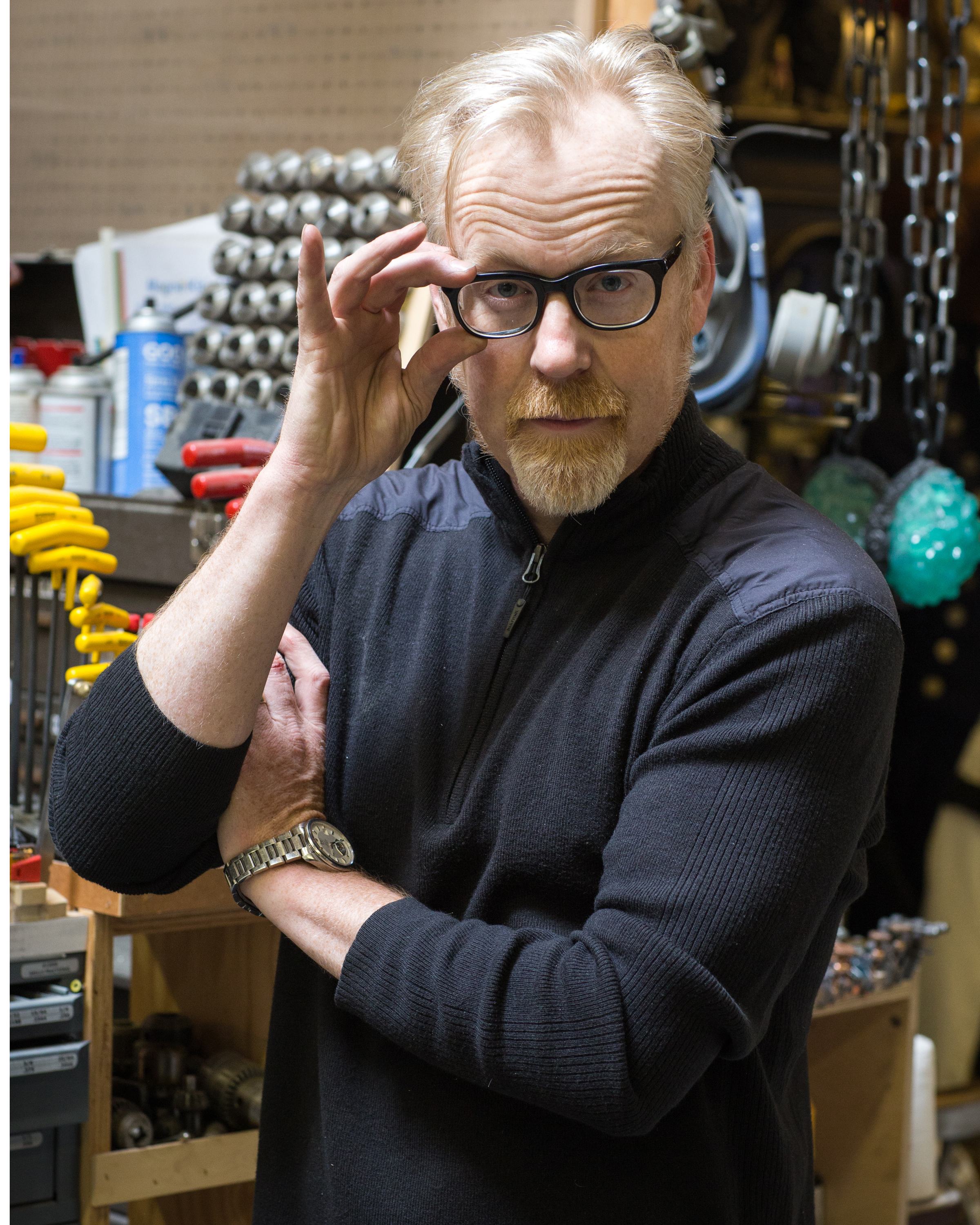 Adam Savage has spent his life gathering skills that allow him to take what's in his brain and make it real. He's built everything from ancient Buddhas and futuristic weapons to fine-artsculptures and dancing vegetables. In 1993, Adam began concentrating his career on the special-effects industry, honing his skills through more than 100 television commercials and a dozen feature films, including Star Wars Episode I: The Phantom Menace and Episode II: Attack of the Clones, Galaxy Quest and the Matrix sequels. In 2002, Adam was chosen along with Jamie Hyneman to host MythBusters, which premiered on Discovery Channel in January 2003. Fourteen years, 1,015 myths, 2,950 experiments, eight Emmy nominations and 83 miles of duct tape later, the series ended in March 2016.
Today, Adam stars in and produces content for Tested.com, including behind-the-scenes dives into multiple blockbuster films (including Ghost in the Shell, Alien Covenant and Blade Runner). He also produces and stars in his Brain Candy stage show with Vsauce's Michael Stevens.
He will be receiving FFRF's Emperor Has No Clothes Award, reserved for public figures who tell it like it is about religion.